Where To Hang Your StreetLyte Neon Sign!
---
---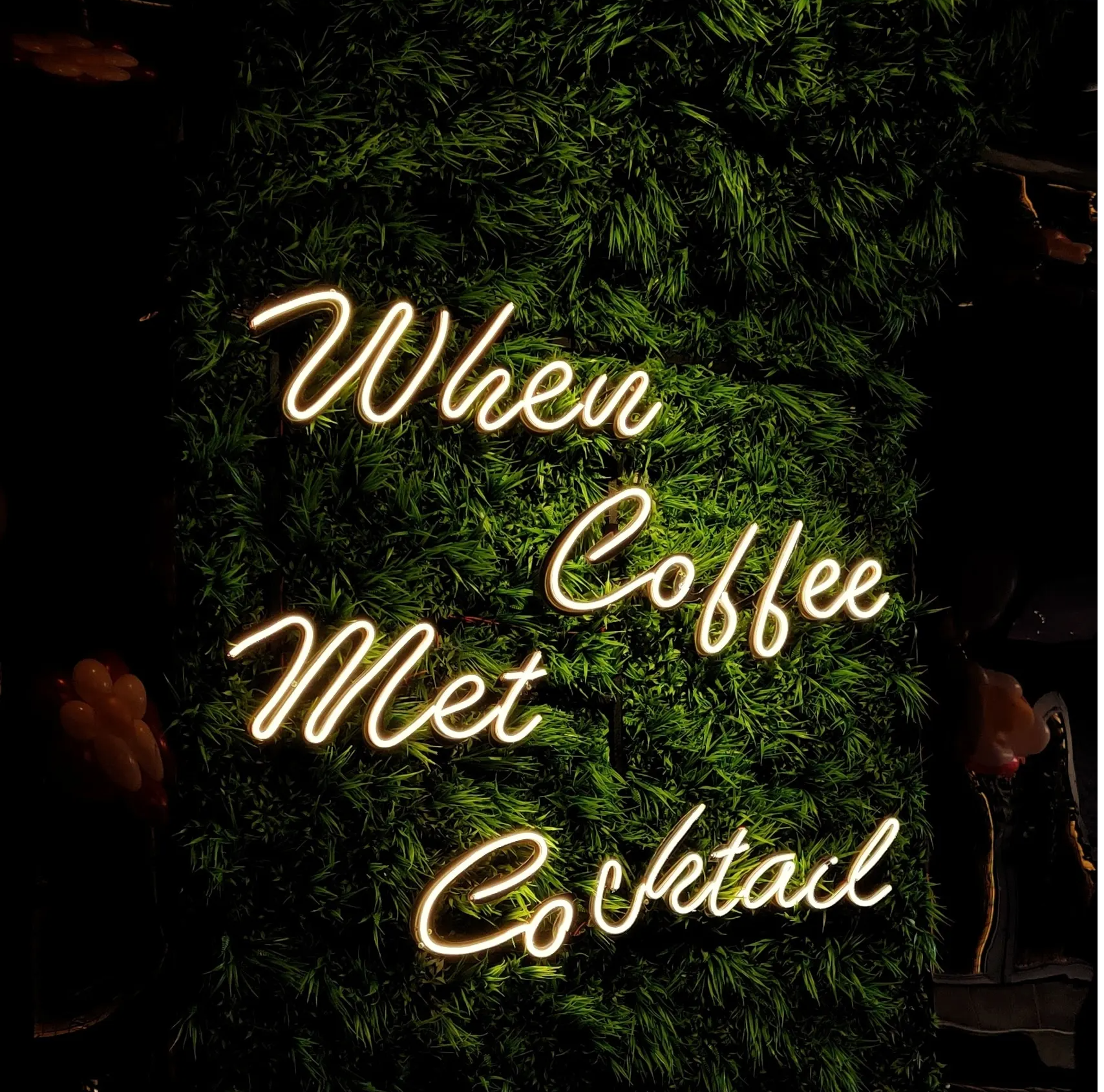 Help! Where Should I Hang My StreetLyte Neon Sign?
So you have made the wise decision to purchase a luxury neon sign from StreetLyte to take your space to a whole new level, but you don't quite know where to display it. It's one thing to know what kind of LED neon sign you want, but deciding where to put it can be another story.
Don't worry! We are here to help you make the best decisions regarding the placement of your neon sign.
Our biggest tip is to have a location picked out prior to purchasing your StreetLyte sign. When choosing neon art for your home, knowing how the room and its surroundings look will help you choose a piece that will complement your decor effortlessly. We know that once you get your new sign home, you'll want to put it everywhere—but we also know it's a lot more enjoyable when you start with an idea in mind.
Pick A Room
Now, this is the fun part! Start off by looking around your home and picking out spaces that need a pop. Whether they are lacking in color, light, or aesthetics, a StreetLyte sign is sure to take care of any decor problem you may have.
In order to bring out the best in a room, we believe that neon signs should be chosen with care. For example, you may want to choose something more mellow for an office space, but something more colorful for a living room to really make it pop! It is all about the vibe you are going for and selecting a sign that will help you accomplish that.  
Something else to consider is the color that you select based on the room that you are placing your sign in. Interested in a sign for your bedroom? Blue is known to calm and relax. Want your guests to feel welcomed and happy when they arrive at your home? Place a yellow sign in your entryway, as it is known to draw attention and evoke a sense of happiness. Want a sign for your office? Our cool white shade is polished, professional, and clean. When selecting the color of your sign, make sure to consider the atmosphere and vibe that you want your sign to create.
Neon signs are a fantastic conversation starter and are a piece that deserves to be shown off! When contemplating where you will place your neon, consider the most frequented areas of your space. Do you host many dinner parties? Place your sign front and center in your kitchen. Host movie nights with family or friends? Consider adding a sign to your living room to set the stage for a cinematic experience.
Pick A Size
Whether you're working one-on-one with a StreetLyte neon expert to customize your own sign or choosing from our artist-designed pieces, before you even place an order, one vital question to ask yourself is: how big do you want this?
Our artist-designed signs come in a wide variety of sizes based on the intricacy of the design. Some signs have multiple size options, but some are so unique and one of a kind that they are only available in one size. However, with our custom signs, in addition to color, font, tube type, and backing, you can choose the perfect size to suit your space and decor goals. When filling out your custom form, you will see sizes are grouped into 5 ranges: Small (20 - 27 inches), Medium (27 - 40 inches), Large (40 - 47 inches), Extra Large (47 - 60 inches), and Supersize (60 inches +), in order offer our customers a large variety of sizes to make their neon dreams into reality!
When picking the size of your sign, you should consider whether your sign is going to be a stand-alone piece or if you want to incorporate it into your other decor and wall art. If the piece is going to be solo, we suggest going with a larger size, as you want it to be substantial enough to fill the space and stand out on its own. If you are looking for a stand-alone piece, we suggest our Unlimited Heart or Chill Out signs from our Love Island Collection. These are both colorful, flashy pieces that are large enough to hold the space.
If you are planning to incorporate your neon into your other wall decor and create a gallery wall of sorts, we suggest going with a sign such as our Pucker Up Lips or Flame signs, as these come in smaller sizes and can fit almost anywhere!
Still Lost? Here Is Some Additional Inspiration!
You could hang your sign in the entryway of your home and create a fun little welcome for guests. What better way to greet people than by showing off your style?
You can also hang up your sign in the kitchen or bathroom. You might not think neon would look good there, but trust us: it will!
If you like the idea of having multiple signs throughout your house (and why wouldn't you?), then try hanging one in each bedroom! It will give each space its own character while still tying them all together as part of one big happy family.