A business neon sign with your company's name, logo, or motto will reinforce your brand. And as that brand becomes more recognizable, your business will get more attention!
---
---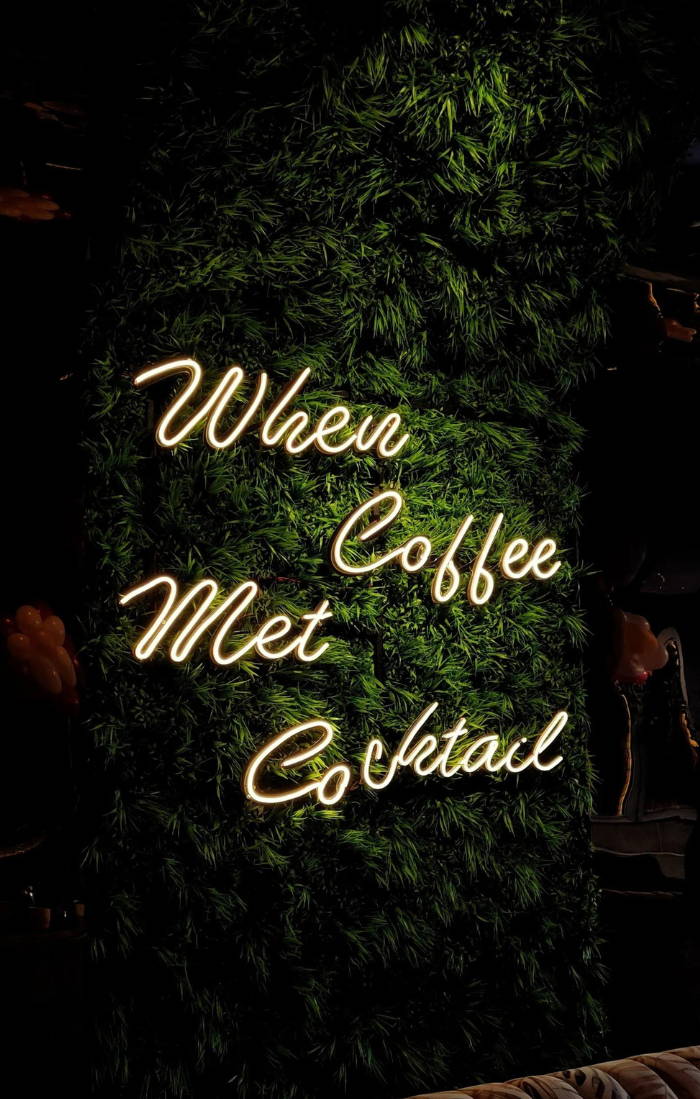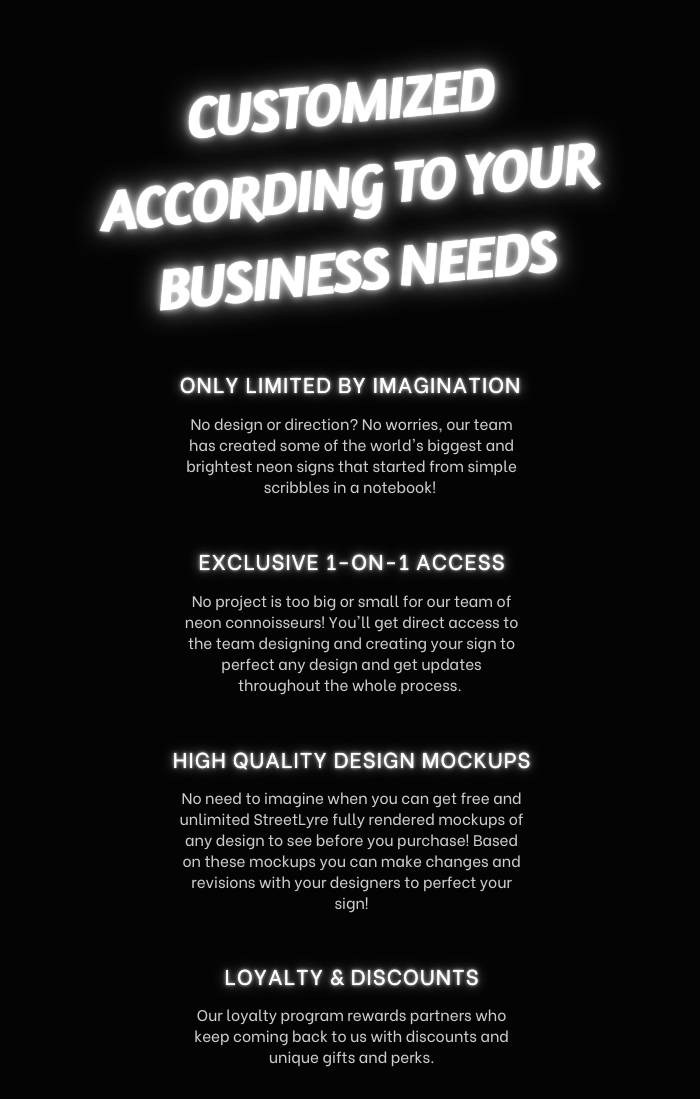 ---
HOW MUCH IS A CUSTOM PIECE?
The price of your custom neon sign really depends on your design and the size. More intricate designs and larger sizes require the use of more LED tubing causing the price to increase. To find out the exact price of your custom LED Neon Sign you can submit your design using our form and we will get back to you ASAP with a custom quote. Our designers will work closely with you after the inital quote to make adjustments to the size and design to fit snuggly into almost any budget!
HOW WILL MY DESIGN LOOK IN NEON/REAL LIFE?
We get it, it's hard to imagine what your design/logo would look like in LED Neon. Or maybe you're not sure of the exact color and how it will fit into your space? No problem, our amazing team of designers will send you a inital mockup of your design that will show you the look, feel, colors, and even glow that the sign gives off! After that, they will work to adjust anything your heart desires to ensure we envision and create the perfect sign together!
WHAT DOES THE WARRANTY COVER?
We offer a 1-year warrant with all of our LED Neon Signs to provide you with peace of mind! Our warranty does not cover any damages that may occur as a result of phyical damage during usage or incorrect installation. If any problem do arise, please contact us and we will do our best the find the best solution for you!
CAN I HANG MY NEON OUTSIDE?
If you are planning on mounting/hanging your sign outdoor, make sure to add the outdoor protection option! Your sign will be made slightly different to ensure it is safe to use outdoors and protected from weather conditions. Please be aware that weather-proofing will protect your sign from all typical weather conditions such as rain and wind. In extreme weather conditions it is recommended to cover your sign and power supply to protect them!
Your custom LED neon sign is a gorgeous addition to your space and as such, we want to make sure you can hang it up as quickly and with as little effort as possible! You have three options depending on your preference; Use our included easy to install screw kit with metal finishes to mount your sign perfectly to any location, Hang your sign using a strong wire by feeding it through the upper mounting holes in your sign; Using 3M Command Strips to place your sign on any wall without the need to drill into it.